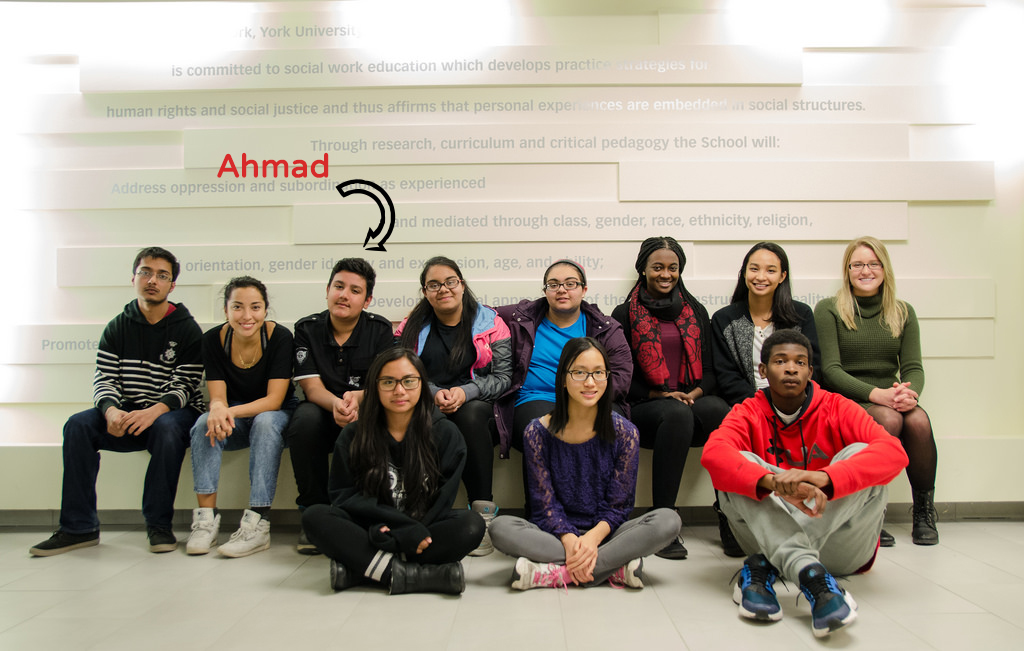 This has been my second year with NOISE and I had so much fun and learned a lot. It started with the summer learning retreat where I learned a lot about speaking up and letting your voice be heard in your community. During the summer I got to meet different people from different schools around the Jane/Finch community.  My weekly pod meetings on Mondays were amazing. I got to learn about self-love and ways we can meditate at home or outside. My pod hosted a workshop at York University about self-care and self-love. We did many cool activities like playing games, building stress balls as well as having a yoga room. The yoga room was part of the quiet room and the games were apart of the loud room. We invited other pods to come and we put up posters around York University. This was my first time doing something like this, and teaching people new stuff they might not have known before made me feel great.
During the March Break we had two workshops at York University. The first one was about life after high school and the second was about consent in a relationship.  I also had a lot of fun at the Project Pitch Event in December and got to know more about what the other pods were doing.  At this event, I enjoyed the games we played like "what is in your bag". The end of the year event was the best event I have been to; we did so much that night. I enjoyed hearing about the other pods and what they did over the year. I also got to meet new people.
I believe people should join NOISE because it makes you confident to speak to others.
NOISE also gives people opportunities to meet university professors. NOISE helps you gain skills that are going to be useful in your daily life and that is why I think it is great for high school students. NOISE has shaped me into becoming a better person and has taught me to be nice to others. When I started with NOISE I didn't want to talk to a lot of people. I only wanted to talk to people that were my friends, but now I can speak to anyone. I believe NOISE should allow more people to join because it will be very beneficial to them.